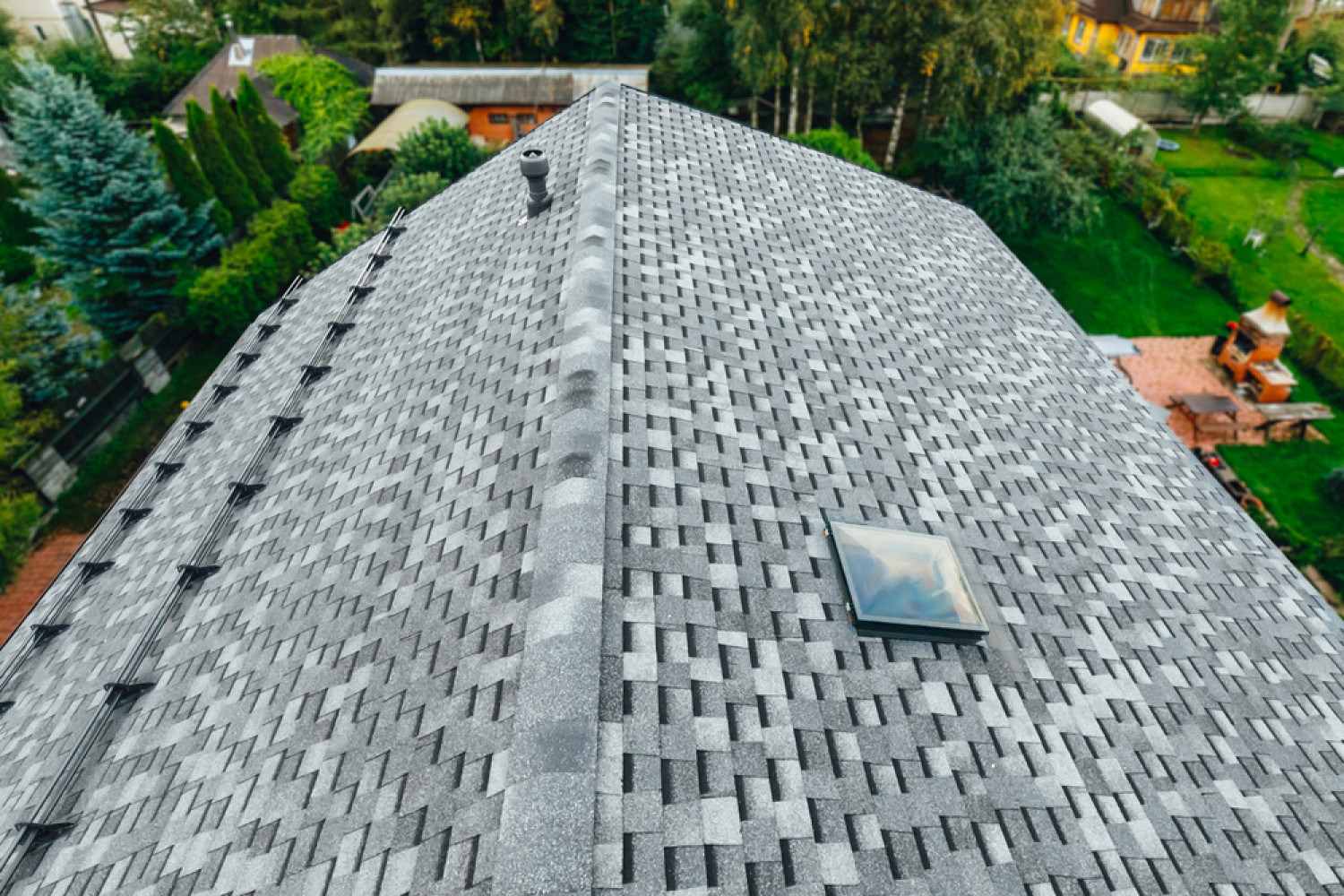 Choose a Full-Service Roofing Company
Trust the local roofing contractors in Simi Valley, CA for quality work
Your roof is more than a just decorative part of your property - it's your home's first line of defense against the elements. If your roof has been damaged beyond repair, it's best to schedule professional roof installation services as soon as possible.

We work with shingle roofing, tile roofing, flat roofing and more!

Three Clovers Roofing offers fast and affordable roofing services right here in Simi Valley, CA. Our team will inspect your damaged roof and let you know if you need a simple repair or a full replacement. As a locally owned company, we're committed to keeping our community safe. This starts with providing top-quality services.

Speak with a local roofing contractor now to schedule an appointment.
Helping save the world one roof at a time
Adding a new roof to your home can add beauty and functionality using todays cool roof technologies. Venting out super-heated attic air and reflecting up to 40% of the sun's UV rays off of your roof. Some of todays cool roofs clean as much carbon dioxide out of the air as three large trees!

Protect your largest investment with our reliable roofing services. We are a locally owned and operated roofing company currently serving Simi Valley, CA and surrounding communities. If you want to make your roof last as long as possible, it is vital that you never put off a roof repair. Small issues with roofing become big issues in a hurry. No matter how major or minor the repair you need, we are here to help. We offer roof services, roof installation and roof repair.

"Three Clovers Roofing, helping save the world one roof at a time."

Justin Yarnell, owner
This is a long time coming but so deserved. Last year, with all the rain, I had a leak in my office (which is on the bottom floor). Part of the office is not under the second story. Several roofing companies quoted the area to be fixed as the part that was not covered by the second story. When Justin gave me a quote; he was the only one who stated it was the valley of the second floor that needed to be repaired. He asked me to check the closets to see if they were leaking since they were directly below the valley. To my surprise, I found the water dripping in there too. He took the time to explain why it was the valley and not the area everyone else said. Justin even came out to cover my roof until he was able to do the job. He was very professional, constantly in communication, came when scheduled, completed the job when he said he would, and stuck to the price of the contract. Three Clovers Roofing is definitely the only company I would trust!
Three Clovers Roofing, owned by Justin Yarnell, was very easy to work with. He spelled things out very clearly in his estimate followed by a contract, and he always kept me informed about the schedule and when they'd be working at my house. They went above and beyond, handling things I'm sure others wouldn't have wanted to deal with (like raccoon poop) and did more than originally agreed when things were uncovered during the job. I'd definitely recommend him to anybody interested in a new roof!
The guys from 3 Clover Roofing were amazing! They went above and beyond to take care of our family. Honest and upfront about everything! Very happy with our experience! Highly recommended!
Highly recommend this company. Justin & his crew did a fantastic job putting a new roof on our rental~
I love this company! Justin is the best roofer I have ever worked with! He was honest and forthcoming about what we needed to do to put on a new roof to the house we had just purchased. He helped me through the process and did all the work in a timely manner. In addition, he did an inspection of my roof after our solar was installed, at my request, and found the work to be very unsatisfactory. While the solar company said they would make the needed repairs, I already knew that I wanted to Justin to do it. I made the solar company pay to have Justin do the repairs, and also to be here when they re-installed the panels. Justin was a total professional the ENTIRE time! I highly recommend Justin and his work if you are looking for a new roof, or just roof repairs.
Definitely recommend this ambitious company. Beautiful work. Our Old workshop ( 3car garage ) looks like new again!
Upgrade your property with a brand-new roof
We have over 20 years of experience, and our local roofing contractors can handle even the toughest roofing jobs. We've completed over 300 roofing projects for homeowners in the Simi Valley, CA area. Now, we're ready to bring our expertise to your doorstep. Investing in a brand-new roof is one of the best things you can do for your property. Installing a new roof is a great way to:

Improve ventilation in your attic

Protect your home from the elements

Increase your home's energy efficiency

Boost your home's value and curb appeal
Save money on repairs when you hire our team for professional roof installation services. Call now to schedule your appointment in Simi Valley, CA.